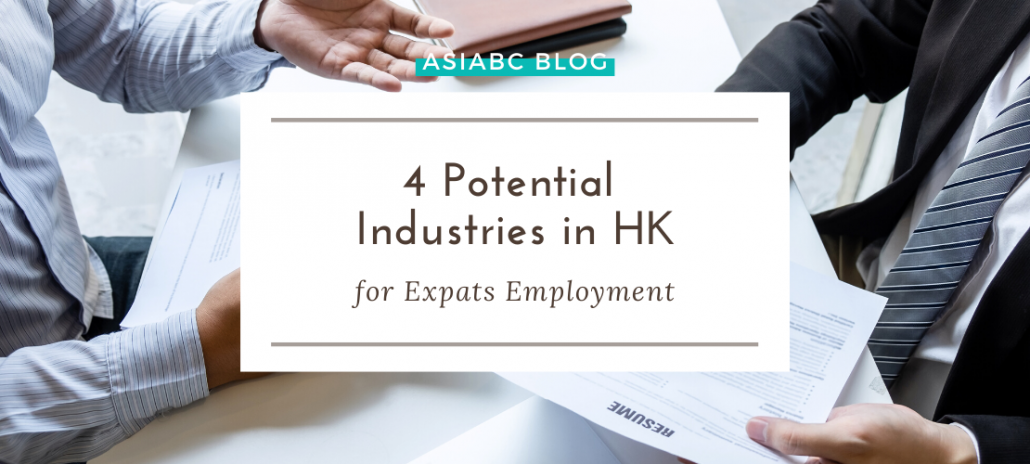 Working in Hong Kong is a stepping-stone for expats to prepare themselves for better career path and investment opportunity in East Asia – the fastest growing economic region and the largest continental economy in the world.
The unparalleled economic boom in Mainland China over the past decade has offer spillover effect to Hong Kong,  it attracts many international companies to establish their base in Hong Kong where is a low tax, stable and pro-business city. No wonder that job opportunities are never running short, unemployment rate in the city is just merely 3.3% in a report of 1Q 2015.
Expats employment opportunities in Hong Kong
Comparing to the job market in the era of British Colonial Hong Kong, the job market for expats has become more difficult for expat to secure an employment in the city because the city has tightened regulations of employment visa/work permit in Hong Kong and hardening competition from both local and mainland Chinese employees.
Paradox of Hong Kong Employment VISA
For job seeking expats who have not been granted Hong Kong residency, they logically think that they should apply for an Employment VISA before land in Hong Kong. However, Immigration Department tells a different logic:
"You should secure a job offer in Hong Kong in prior to handing in the submission of Employment VISA."
Then the applicant must satisfy a number of criteria to be granted a work visa, the most important of which is the qualities offered by an expats is over a local employee can offer to this job.
In other word, the applicant's employer should prove that a job cannot be filled out by an local employee, and the expat applicant can offer specialty that is not found in the local market within the employer's reach. Moreover, the employer has to take part in the administrative hassle in the Employment VISA application.
Fierce competition from Mainland China
After Hong Kong's return to Chinese sovereignty, the Hong Kong government launched a talent immigrant scheme to allow people from the mainland with specific experience or work experience in other countries to work in Hong Kong. Expats are nowadays facing harder competition from Chinese applicants to the jobs opening.
Despite the strong competition from the mainland, expats with good native language skills is increasingly advantageous over the local and mainland as foreign language are increasingly important when "doing business with the mainland China" grows.
Perks and Benefit down
In the wake increasing competition, Hong Kong employers are unlikely to hire expats to fill up entry level positions since the local are more available. Moreover, expats in Hong Kong no longer receive generous package plus a range of perks and benefits from their employer, many of them are now just paid a basic salary.
Most of the expat will be offered a local package that most likely include minimal housing benefits (resident price in Hong Kong is rocket high recently), basic medical insurance, but education or annual home leave.
Some companies, still offer generous packages but these deals are restricted for short assignments or very senior positions.
Popular industries in Hong Kong for expats employment
When expats have strong background in industries that welcome expats, they should be able to find a job in Hong Kong, here is a list of them:
Banking and Finance, Legal, Accounting services
Finance and commerce related services are key industries in Hong Kong, most expats in Hong Kong work in financial services sector since 70 out of the world's largest 100 banks have offices in Hong Kong and they engage in a wide range of retails and wholesale banking business.
However, it is less likely for an expat individual to find work in this sector, not only requisite educational background is required for applicants, significant past experience with certain banks and financial institutes are preferred. They were sent to Hong Kong by their companies before they land in the city. They are well paid especially the package offered by investment banks, competition is fierce on the other hand.
Education
Teaching in schools (available in Secondary Schools, Primary Schools , and Preschools) in Hong Kong is one of the most popular employment offering for native English speaking expats with educational qualification and skills certifications in teaching.
A number of reputable international schools are suited in Hong Kong, in where English is the primary language. Not only English teachers are demanded, other subject areas such as Science, History, Mathematics, Music and Physical Education are also open for teachers.
However, seeking jobs at these schools requires at least a Bachelors Degree and certification of education are the minimal requirement for the applicants. At least two years of English teaching experience is highly preferred.
Apart from international schools, government funded and subsidized schools offer employment for native-speaking English teachers, as well as the private tutorial schools do. They also offer jobs for TEFL qualified teacher.
Media and Publishing
As a city well known for protection to freedom of speech, local and international publishing and media firm based in Hong Kong, they are regularly opening jobs for English speaking expats with solid journalism background and experience.
Many major international news groups maintain offices and bureaux's in Hong Kong, BBC Magazines, CNN and VOA are famous.
Catering and Restaurant
Due to the history of being a international city of commerce, cuisine from Western world, Japan and Southern Asia are popular in the city. Renovated chefs and cooks, as well as catering management specialists are a staple opening of expat jobs in the high end bar and restaurant.
Tips for expats job seekers
Online jobs database to hunt for jobs
Here is a collection of internet job databases in which jobs are regularly added, check it daily, they are basically free of charge for job finders:
Fluent English is a must
English is the international language in commerce, this requirement needs no explanation.
Other language skill is an advantage
For expat with language skills other than English, search for the jobs that require this language.
Skip the jobs requires Cantonese
Cantonese is the dominant dialect among local Chinese people in Hong Kong. If the employers expect employee with fluent Cantonese speaking, expats applicant is not on their list.
Put decent certifications and awards in your suitcase
Hong Kong employers highly appreciate them.
Extended Reading
https://asiabc.com.hk/wp-content/uploads/Blog-Banner-4-Potential-Industries-in-HK.png
500
1110
Editor and Admin AsiaBC Hong Kong
http://asiabc.com.hk/wp-content/uploads/2021_AsiaBC_Logo_Horizontal_200x70.png
Editor and Admin AsiaBC Hong Kong
2015-04-25 20:00:07
2023-09-18 13:28:24
4 Potential Industries in HK for Expats Employment