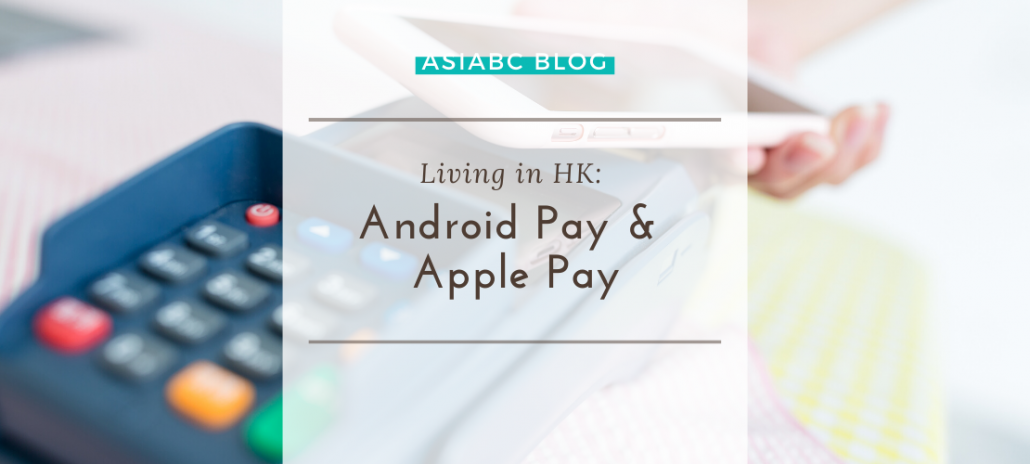 Smartphones are so powerful these days, these gadgets are similar to our companion than a communication devices. Right now, smartphones are ready to replace your plastic credit cards and debit cards living in your wallet.
Apple and Google have launched their mobile payment services namely Apple Pay and Android Pay for over a year, and Hong Kong is on the list of their supported countries. We think these I.T. giants pick Hong Kong in the game because Hong Kong is a well-developed worldwide financial hub in where people greatly accept new technologies, smartphones and spending with credit cards.
After years of their debut, it is worth to check whether they are capable of "killing" the plastic cards in your wallet as they claim.
What is Android Pay and Apple Pay?
Both are contactless mobile payment services – both are payment services which address problems in how a person pay to another and how a person collect money from another, they require your smartphones to work, and they work in a contactless way.
Android Pay and Apple Pay aim to add an extra layer of security to protect credit card and debit card users from passing their real information to the merchants in customers-to-merchants (C2M) transactions.
Android Pay and Apple Pay allow their users to make C2M payment by tapping their smartphones (or smart device) to the contactless reader in point of sale terminal in physical shops, and in online shops and in-app purchase by holding their smartphone. More merchants support users to pay by the services in addition to option of pay with credit cards or debit cards.
Paying with Android Pay and Apple Pay can add an extra lay of security to users. Instead of handing your card to somebody in checkout counters or typing in all information on your cards in online checkout, these service can keep your real information on the credit cards from exposed to the merchants. It is because these services pass a dynamically generated, a single-use stand-in credit card to the merchant (FYI, the random card is given a technological term "token", the security process to generate this token is named as "tokenization").
Since a devalued, one-time-use credit card number instead of your real account number is passed to the merchants, your identity and card information are protected in case of data security breach in the merchants.
In addition, users must register their cards into the phone firstly, and the card issuers must have approved your registration before the first transactions take place, adding an extra level of security.
However, you may wonder if your credit card information and personal identity are given to Apple and Google so they can pass them to the merchants for payment process?
No, Apple and Google are not the middleman and do not take part in a transaction. A transaction using either Apple Pay or Google Pay only involves your card issuer, your merchant and you.
Your card information and personal identity are stored inside your smartphone for the generation of stand-in card (i.e. "token" in terms of contactless mobile payment). Google and Apple take different approach to make your phones ready to pay: Android stores these data in the phone, but it generates the stand-in credit cards in Google cloud server and store the generated stand-in card in the phone; Apple use a special function built-in chip to do so instead of sending out your data. By either way, your data is encrypted and stored in your smartphone, not in their computers.
For general users, to compare Android Pay and Apple Pay is like compare Pepsi and Coka Cola. Android Pay is the proprietary mobile payment service of Google, while Apple Pay is the equivalent of Apple. They cannot exist on the same smartphone since Android Pay can only work on Android, a smartphone's operating system managed by Google, while Apple Pay is exclusive to iOS, another smartphone's operating system that is preloaded on every Apple iPhone and iPad.
Android Pay and Apple Pay do not directly compete to other because of their compatibility with specific operating system. Instead, they are competing with other e-wallet and mobile payment services which are able to run on both Google Android and Apple iOS smartphones.
No matter which service you are with, remember 3 things:
Google and Apple do not charge users to pay for their services;
Google and Apple do not require users to provide their personal identity and card information by any means after registration;
Google and Apple do not collect information of any transactions.
How to take part in Android Pay and Apple Pay?
Top-up value?
No, top-up is not required. Android Pay and Apple Pay is not a digital stored-value wallet. In a transaction, money come from your credit card or debit card account issued by participating banks. In brief, they combine your physical plastic cards with your smartphone so you can leave these card staying in wallet for safety.
Compatible Credit cards and Debit cards:
You must stay in the countries where Apple Pay and Android Pay to use these service.
You must be with the banks that participate in Apple Pay or Android in that countries, and have at least one credit card or debit card from these bank.
Currently, credit card companies VISA, MasterCard are well supported, while American Express and Union Pay are on the list depending to your bank.
Compatible devices:
Apple Pay: iPhone 6 or later with the latest iOS version
Android Pay: Android smartphone running Android 4.4 KitKat and compatible with Near Field Communication (NFC) technology
NFC is an industry-standard contactless technology designed to work only across short distances. Apple builds the NFC chip into iPhone 6 or later models, while NFC chip is optional in Android smartphones.
Other than iPhone, iPad and Mac user can also use Apple Pay but they are only able to pay in online shopping and in-app purchase.
Apple Watch and Android Wear 2.0 are supported as an "extension" of their linked smartphones.
Registration:
Follow the official tutorial of Apple Pay & Android Pay.
How to pay in stores?
Paying in stores that accept contactless payments with Apple Pay and Android Pay uses Near Field Communication (NFC) technology between your device and the payment terminal.
Then, you look for the point of sale terminals having the symbols as follows:
Apple Pay:
Apple Pay is a feature is into iOS allowing you to add your credit card via its pre-installed Wallet app. During checkout in physical stores, you hold your phone in front of a compatible terminal, as you would with your Octopus Card, the most popular stored-value contactless card in Hong Kong, activate Apple Pay by double-press your iPhone Home Button even in lock screen. Then, you will be asked to scan your fingerprint in Touch ID or input Passcode as user authentication to complete the transaction.
Paying with an Apple Watch is more straightforward – you double-press the side button of your watch while you are wearing, then put the watch facing the reader, and done.
Google Pay:
Android Pay accepts a PIN code, password, or pattern to authenticate a transaction. To make a purchase, you tap your phone on the compatible payment terminal, enter your passcode, and the transaction is complete.
Google has introduced NFC-equipped Android Wear devices running Android Wear 2.0 can be used in Android Pay contactless terminal.
However, Android Pay can only perform a limited number of transactions when your phone has not internet connection, and we do not know the exact number of transactions allowed in offline. In contrast, Apple Pay can be used in offline.
How to use in online checkout?
Android Pay:
Your must use Google Chrome browser to make purchase in website, or make purchase within apps. You tap the Android Pay purchase button and done.
Apple Pay:
Your must use Apple Safari browser to make purchase in websites, or make purchase within apps. To make a purchase, you tap the Apple Pay or Buy with Apple Pay button. If you are using Touch ID compatible iPhone, iPad and Macbook Pro with Touch ID, you will be prompted to scan your fingerprint with Touch ID in iPhone or enter your passcode, just like your pay with Apple Pay in stores.
---
Our thought – enhanced security and more rewarding to spend
Most people get credit card rewards by simply using the payment method to pay for purchases. With Apple Pay and Android Pay, you can spend with your cards online and in stores securely and easier, so you can earn your credit card rewards and flight mileage faster if you can transfer your cash purchase to these services.
https://asiabc.com.hk/wp-content/uploads/Blog-Banner-Living-in-HK.png
500
1110
Editor and Admin AsiaBC Hong Kong
http://asiabc.com.hk/wp-content/uploads/2021_AsiaBC_Logo_Horizontal_200x70.png
Editor and Admin AsiaBC Hong Kong
2017-04-26 15:48:11
2023-09-15 17:13:48
Living in HK: Android Pay & Apple Pay