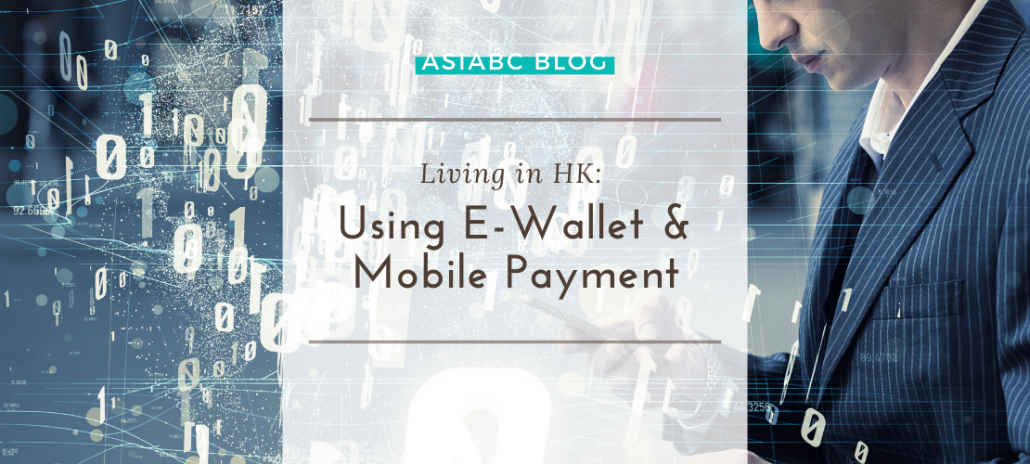 Similar to usage of credit cards and debit cards, financial services like e-wallet and mobile payment are growing popularity, they realize payers and payees in money transactions to send and receive cash in digital space so that the workload in handling of coins and notes are saved.
However, these cards are designed as a payment service for consumers to settle their invoice for payment of both tangible and digital goods and services from merchants. In other words, credit cards for Consumer-to-business ("C2B") payment, and this is not possible make peer-to-peer ("P2P") electronic payment between ordinary people.
Moreover, payments by these cards are available in participating merchants, and the transactions take time as it require sort of verification from the card issuers.
To cater the need of P2P payment as well as faster payment, an original financial service rises – e-wallet service and mobile payment services:
E-wallet service: a financial service to provide digital wallet for payment and collection of money through electronic transactions to users, the money stored in e-wallet are referred as e-cash.
Mobile payment service: a financial service to provide for a consumer using a mobile device to pay for goods and services (including hard and digital items).
These financial services has a common character: A user must either to add value to or to "link" their traditional bank accounts, credit cards or debit cards to their mobile payment accounts. Some mobile payment service allow users to link their e-wallet account to their smartphone.
E-wallets and Mobile Payment in Hong Kong
A new age of payment has come in Hong Kong, after the Hong Kong Monetary Authority ("HKMA"), known as Hong Kong's de facto central bank, granted the Stored Value Facilities (SVF) licenses to more stored-value service providers, more e-wallet services are available:
Here are the top 3 choices:
Octopus Card:

Big boss of e-wallet
Debuted in 1997, Octopus Card is undoubtedly the most popular stored-value e-wallet in Hong Kong. Originally, it aims to eliminate the need to pay bulky coins for fares of public transport by placing the Card near the Octopus Reader. After 20 years of growth, the card now can store a maximum amount of HK$1,000 dollars, and it is accepted in every public transport network (but it available on selected taxi), convenient stores, supermarkets, fast food restaurants, and more. As long as the Card has sufficient fund, the Reader deducts value from that.
Residents and tourists can buy Octopus Card from train stations, the Octopus cards comes with a refundable HK$50 deposit and allow one negative value transaction up to HK$35. To top up money, head to nearest train stations and convenient stores (7-11 or Circle K) and pay cash to recharge it.
Hong Kong residents can apply for personalized Octopus Cards and Automatic Add Value Service which are a Cards bears your personal information to enjoy lost card protection and a automatic reloading service from a assigned credit card of the user.
Newcomer of mobile Payment
Introducing O! ePay which a network and mobile payment service from Octopus, O! epay service is delivered to users via mobile O! ePay App, the app enable their account holders to do:
P2P transaction between other O! epay users
Fund transfer between assigned personalized Octopus Card
Online payments with participating merchants
Fund transfer between the account holder's bank account
A point to Note: For starter users, their annual transaction is capped at HK$25,000 and maximum account balance is HK$3,000. Users can upgrade to HK$10,000 account balance and HK$100,000 annual transaction limit if they are 18 years old or above, and have submitted their personal information and HKID as proof for application. Standard Chartered Bank deposit account holder with online and mobile banking services can enjoy unlimited annual transaction.
O! ePay is a prepaid service, users have to top up it, To do so, users can use bank transfer, cash deposit through 7-11 stores in Hong Kong and fund transfer from account holder's personalized Octopus Card. Therefore, users do not have to link their bank accounts or credit cards to O! epay, parents can charge up e-wallet accounts of kids (12 years old or above) who do not have banking facilities.
Website: Octopus / O! epay
Tap & Go:

As its name suggest, Tap & Go define how users can make payment by tapping, no more coins, paper or credit cards. In other words, it is a contact-less prepaid payment service similar to that of Octopus Card but adopting mobile phones as a medium in addition to cards.
Tap & Go is operating by HKT Payment Limited, a member of Hong Kong telecommunication giant HKT, and has been launched in year 2013. Users can use Tap & Go to pay in all merchant checkout counters equipped with MasterCard Paypass, a contact-less payment accepting technology (it is basically the same thing to VISA Paywave).
In short, Tap & Go card is a MasterCard prepaid card.
Tap & Go SIM card or Tap & Go card
Tap & Go is available in two form factor: Tap & Go SIM card and Tap & Go card – the SIM card is a replacement to the one given from your mobile service carrier for 100% integration of the a Tap & Go card with your smartphone, while the card is a traditional stored value card to be kept in your pocket.
Holders of HK ID, Macau ID, Chinese passport, Macau passport or Chinese Two-way Entry Permit are eligible to apply for Tap & Go account.
Since users need to obtain their Tap & Go card (or SIM card), users need to firstly down Tap & Go app to their Android or Apple smart phone, complete the registration by providing their phone number and email address. Then, the need to buy the physical card at 7-11, Circle-K convenient stores, HKT's 1010, csl. and Sun Mobile shops.
There is an option exclusive to HKT's 1010 and csl. monthly subscribers who have compatible Android smartphones capable of near-field communications (NFC) technology, they can exchange their SIM card to the Tap  & Go SIM card for free.
Then, they need to activate their Tag & Go card (Tap & Go SIM card must be activated at the same moment of application), go back to your Tap & Go mobile app, input the card serial number and send the soft copy of their personal identification document for approval.
Before making any payment, users must add value to their account, to do cash top-up, it is available at designated merchants including HKT/1010/csl./SUN Mobile, 7-11/Circle-K, 759 Store/Pricerite. For bank transfer top-up, HSBC and Hang Seng Bank, a member of HSBC group, are supported. For credit card top-up, it is available to Dah Sing Bank and Tap & Go SIM card users only. Top-up amount ranges from HK$100 to HK$3,000 in multiples of HK$50. Maximum cash top-up allowed per day is HK$3,000.
For Android users, the setup is complete. For Apple iOS users, they need to open the Wallet app on their iPhones, tap the plus sign ("+") and follow the onscreen instructions to add Tap & Go account and activate Apple Pay to realize mobile payment on their mobile.
People of 11 years old or above or without any banking facilities can apply for Tap & Go card since it support cash top up. For parents who want to monitor and remotely charge their kids Tag & Go accounts, PayMaster is a built-in feature to allow parents to pair up with a maximum of 5 accounts.
It also supports P2P transfer among other accounts, either in remote or by tapping these NFC-enabled smartphones together.
Website: Tap & Go
TNG Wallet:

The company behind this electronic payment service is a fast-growing fintech company originated in Hong Kong, it is launched in 2015 as a innovative mobile e-wallet service delivered via mobile app to Hong Kong people to pay various online and physical merchants in the city. The lunch of this app is a big success, not only shopping discounts are given to users in various merchants, but also the app can work on nearly all smartphone so long as it runs Android or iOS and has internet connection to finish the payment.
Right now, TNG Wallet is not only a e-wallet, it begins to be recognized as a "real" wallet comparing to others.
Global money transfer & Cash Pick-up
This feature distinguishes the app, users of TNG Wallet can make money transfer from their Wallet to their bank accounts (of supported banks) in 12 other countries namely Pakistan, India, Sri Lanka, Nepal, Bangladesh, Thailand, Malaysia, Singapore, Indonesia, Vietnam, China, and Philippines. Cash pick-up is available in Pakistan, India, Sri Lanka, Nepal, Bangladesh, Indonesia, Vietnam, and Philippines in supported banks and cash outlet.
Foreign Currency Exchange
The app also allow users to buy 16 different foreign currencies at real-time, the rate is competitive to banks, users can pick up the cash at chose cash outlet as quickly as 3 days.
Person-to-Person Money Transfer and Credit card top-up
TNG users can transfer money with each other anytime, they can make top-up at 7-11 stores, all JETCO ATM machines, or using a credit card or the online banking platform of Bank of China (Hong Kong) Limited and its group members in Hong Kong.
Anti-money Laundering
To fight against money laundering, selected features are available to their VIP members.
Normal members have wallet ceiling at $3,000 plus annual transaction limit of $25,000;
VIP members have wallet ceiling at $50,000 plus annual transaction limit of $100,000;
SVIP members have wallet ceiling at $100,000 plus unlimited annual transaction.
VIP members and SVIP members will enjoy additional functions such as Credit card topup and bank transfer (both required user to submit related documents), cash withdrawal and global remittance service.
Users can upgrade and maintain their membership for free. Normal members can submit their ID document and email address in the app to upgrade to VIP membership. To become SVIP members , user need to additionally submit ID and address proof document, and undergo a face-to-face interview at a designated TNG service counter.
Website: TNG Asia
---
Thought
Innovative financial services can make our life easier but we see Octopus (as well as O!epay) and Tap & Go are restricted to use locally; while TNG is going global to aim at cross-border remittance.
For people living in Hong Kong, getting a Octopus card is a must; For sending money across border, TNG is probably an alternative to banks.
https://asiabc.com.hk/wp-content/uploads/Blog-Banner-Using-E-Wallet.png
500
1110
Editor and Admin AsiaBC Hong Kong
http://asiabc.com.hk/wp-content/uploads/2021_AsiaBC_Logo_Horizontal_200x70.png
Editor and Admin AsiaBC Hong Kong
2017-04-18 18:42:28
2023-09-18 13:28:30
Living in HK: Using E-Wallet & Mobile Payment